Toby Lees, MD, FACS
Toby Lees, MD has led a very active career in the US Air Force, most recently as Chief of Surgery at Wright Patterson Air Force Base, Dayton, Ohio. Dr. Lees specializes in robotics, prosthetics and endoscopy, and has led a 30-surgery team as a Major and Chief of Surgery.
Dr. Lees received his B.A. in Political Science (cum laude), University of California Los Angeles, Los Angeles, CA before graduating from the Uniformed Services University of the Health Sciences, Bethesda, MD, where he also served his Urology Residency.s
He has published extensively, and his work includes molecular and clinical research at the national data and tissue collection center for DOD, and promoter (TMPRSS2) and oncogene (ERG) fusion results in activation and over-expression of causal mutations in prostate cancer.
He is a member of the American Urologic Association, the Society of Government Service Urologists, the American Medical Association, and the American College of Surgeons.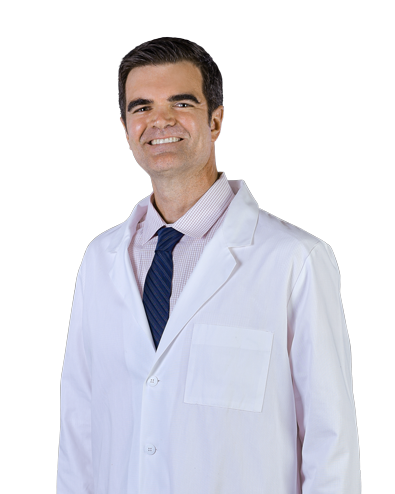 "In urology, I mostly enjoy forging relationships with patients, and their families, as we battle through sometimes tough conditions."
— Dr. Lees
If you would like to schedule an appointment with Dr. Toby Lees, Ask Your Primary Care Provider for a Referral.